Plant Director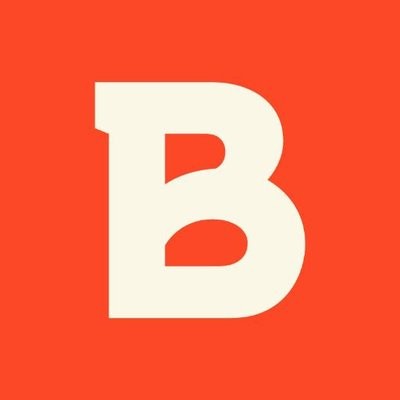 Banza
Riverside, CA, USA
Posted on Saturday, April 15, 2023
Banza/Virginia Park Foods is looking for a capable Plant Director to oversee the management of our Riverside pasta facility. The Plant Director will keep quality, safety, and company goals in mind while driving continuous improvement and optimization of all processes related to inventory, production, packaging, and warehousing. The ideal candidate is a motivational leader who fosters a collaborative, high-achieving, and compliant working environment through developing and refining processes, active listening, and strategic operations monitoring.
Responsibilities
Lead daily plant operations of a 150+ person, 70,000 square foot facility across Production, Inventory, and customer-facing Warehousing
Plan, organize, direct, and oversee day-to-day operations to reach fiscal and production goals and course-correct when necessary
Drive continuous improvement and optimization of processes related to production output, product quality, packaging, receiving, shipping, and resource allocation
Identify cost and waste reduction opportunities
Increase assets capacity while maintaining our quality standards and meeting or improving our safety performance
Track and analyze plant performance data to identify new strategic initiatives or areas of opportunity
Assist in recruiting new staff and developing the team's leadership, managerial, and technical competencies
Foster a trusting and healthy working environment
Develop a collaborative relationship with key leaders on both Virginia Park Foods' and Banza's corporate teams to align goals and priorities, and keep all parties informed
Stay up to date with manufacturing and production management best practices and concepts
Requirements
12+ years of experience as a plant or manufacturing operations leader in a high-volume, regulated environment with a BS in business management, supply chain, or a related field

Pasta manufacturing experience preferred

Proven efficacy in developing and motivating a large team, and leading through change
Expertise in safety, quality, productivity, demand creation, inventory, and stewardship of processes
Experience working with Enterprise Resource Planning Systems
Familiarity with running a 24/7 operation
Knowledge of basic business principles and processes including budgeting, strategic planning, resource allocation, and workforce management
Understanding of industry-standard food manufacturing equipment
High degree of accountability with excellent communication and interpersonal skills
Conversational fluency in Spanish a plus
Compensation & Benefits
The base salary for this role is $125-150k. The compensation package includes a quarterly bonus program and equity in the company. Our salary ranges are based on verified market data and our philosophy of paying competitively for our size and industry. In addition to base salary, full-time team members are eligible for medical, dental, and vision insurance with premiums that are 100% covered by Virginia Park, Banza products, and monthly team lunches.
Individual pay rate decisions are based on a number of factors, including qualifications for the role, experience level, skillset, and balancing internal equity relative to peers at the company. We expect the majority of the candidates who are offered roles at our company to fall healthily throughout the range based on these factors. The range above is for the expectations as laid out in the job description, however, we are often open to a wide variety of profiles, and recognize that the person we hire may be less experienced (or more senior) than this job description as posted. If that ends up being the case, the updated salary range will be communicated to you as a candidate.
Our Commitment: Banza and Virginia Park are committed to a diverse and inclusive workforce. To achieve our mission of inspiring people to eat more chickpeas and other beans, we greatly benefit from a range of perspectives, which comes from diversity of all types, at all levels of the organization. Achieving true diversity and inclusion is the right thing to do and the smart thing for our business. So we strongly encourage women, veterans, people with all abilities, people of color, and gender nonconforming candidates to apply.
Banza is an Equal Opportunity Employer and does not discriminate on the basis of an individual's sex, age, race, color, creed, national origin, alienage, religion, marital status, pregnancy, sexual orientation or affectional preference, gender identity and expression, disability, genetic trait or predisposition, carrier status, citizenship, veteran or military status and other personal characteristics protected by law. All applications will receive consideration for employment without regard to legally protected characteristics. Banza will consider qualified applicants including those with criminal histories consistent with legal requirements.
To Apply: Write a cover letter describing why you want to join our company and would be an excellent fit for this role, and then apply directly to this posting. If you have any questions, please email jobs@eatbanza.com.