Senior Manager, Global Brand Strategy & Consumer Engagement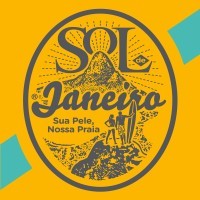 Sol de Janeiro
New York, NY, USA
Posted on Friday, April 21, 2023
Launched in 2015, SOL DE JANEIRO is an award-winning, fast-growing premium global lifestyle beauty brand inspired by the beauty rituals and attitude of the beaches of Rio. Our purpose is to embolden a movement of self-celebration and joy through the power and the warmth of Brazilian spirit. This brand philosophy extends from our products to our corporate culture. We are leaders, permanently inquisitive, category junkies, incredibly diverse, self-demanding, true team players, and we are all Brazilian in Spirit.
Headquartered in New York and launched as a digitally native brand, we now have teams in Rio, Paris, London and Italy supporting the expansion across the globe.
The Senior Manager, Global Brand Strategy & Consumer Engagement plays a pivotal role in shaping our brand's global success. In this high-impact position, you'll have the opportunity to create global campaign frameworks that resonate with our audience, fostering brand loyalty and driving growth.
The position will report to the
Associate Director, Global Brand Strategy & Consumer Engagement.

Overall Responsibilities:

Collaborate with the Associate Director to develop a deep understanding of our target audience, ensuring consistent consumer focus, storytelling, and brand voice across global expansion efforts in regions and channels.
Lead cross-functional collaboration for cohesive and impactful 360° go-to-market campaigns that resonate with the target audience and drive engagement, driving clarity, consistency, and flawless execution across teams and tactics.
Serve as the center of excellence for paid media, working closely with the Associate Director on platform playbook development, pilot recaps, and guidance for regional and local consumer marketing teams.
Oversee the issuance of campaign toolkits in collaboration with the larger marketing team and Assistant Manager, ensuring the resources provided are aligned with the Global team strategy and tailored to regional needs.
Manage the integrated marketing calendar, driving monthly content meetings to ensure team synchronization, with the assistance of the Assistant Manager.
Brief creative and media agencies on brand and consumer engagement tactics, media, social, and influencer needs for each campaign, reflecting needs and intake from all channels and regions.
Foster innovative thinking in monthly content planning meetings, 360 and creative brainstorms.
Support execution of campaign launch emails, recaps, trend watching, and competitive campaign reports.
With data team, monitor and measure the effectiveness of consumer engagement initiatives using key performance indicators (KPIs), and making data-driven recommendations for improvement.
Assist in managing the Global Brand Strategy & Consumer Engagement budget.
Partner with the larger consumer engagement team on content development, planning, and execution of bi-annual marketing meetings.


Essential Skills and Experience:

Excellent communication and collaboration skills
6-8+ years of relevant experience
Must be comfortable working a hybrid schedule (remote & in our New York City office, as needed).
Proven campaign planning experience across OOH, digital paid media, TV, audio, etc.
Ability to synthesize data to drive business decisions
Experience leading end-to-end CPG or beauty product launches
Comfortable crafting well-structured strategic marketing plans using qualitative and quantitative information from multiple sources
Ability to thrive in a fast-paced, ever-changing environment
Highly organized, flexible, and skilled in multitasking
Team player with the ability to navigate an organization, influence partners, build consensus, and work across various functional departments
Creative thinker with a passion for beauty and innovative ideas/strategies
Proficiency in Microsoft PowerPoint, Google Slides, and Excel


Salary Range
$115,000—$130,000 USD
In addition to base salary, this position is eligible for participation in a highly competitive bonus program with the possibility for overachievement based on performance and company results.
The information contained herein is not designed to cover or contain a comprehensive listing of activities, duties or responsibilities that are required of the employee, as these may change or new ones may be assigned at any time.
Sol de Janeiro is committed to diversity and inclusion in the workplace. We are an equal opportunity employer and do not discriminate on the basis of race, national origin, gender, gender identity, sexual orientation, protected veteran status, disability, age, or other legally protected status.
https://soldejaneiro.com/pages/privacy-policy-sol-de-janeiro