Corporate Counsel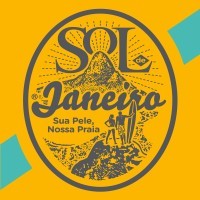 Sol de Janeiro
Legal
New York, NY, USA
Posted on Friday, April 21, 2023
Launched in 2015, SOL DE JANEIRO is an award-winning, fast-growing premium global lifestyle beauty brand inspired by the beauty rituals and attitude of the beaches of Rio. Our purpose is to embolden a movement of self-celebration and joy through the power and the warmth of Brazilian spirit. This brand philosophy extends from our products to our corporate culture. We are leaders, permanently inquisitive, category junkies, incredibly diverse, self-demanding, true team players, and we are all Brazilian in Spirit.
Headquartered in New York and launched as a digitally native brand, we now have teams in Rio, Paris, London and Italy supporting the expansion across the globe.
Overall Responsibilities:

Ensure that the Company conducts its business in compliance with applicable laws and regulations and rules.
Participate in the design and development of corporate policies, procedures, and programs required for a growing organization and provide counsel and guidance on legal matters, and on legal implications of all matters.
Collaborate with R&D regulatory team to ensure compliance on global cosmetic regulatory matters where necessary.
Keep abreast of ongoing governance and report directly into the CFO.
Provide legal advice, opinions and solutions regarding issues and risks relating to the on-going and expanding business by working closely with outside professionals.
Assist in oversight of maintenance of all foreign and domestic legal entities.
Review all the contracts with venders, retailers, real estates, personnel, etc.
Stay up-to-date and keep leadership team advised on external governance trends, general legal issues and best practices.
Manage insurance contracts and updates with group contracted brokers.
Collaborate with parent company legal on trademark and other important legal matters such as potential sue cases, etc.


Job Requirements/Qualifications:

Bachelor's Degree plus a J.D. from an ABA-accredited law school
Member in good standing of a state bar, preferably New York
Successful legal experience in top law firms or top CPG companies including E-commerce/digital, global experience.
5-7 years of directly related work experience
Proven ability to implement policies and projects across an international organization
Ability to multitask in a fast-paced environment
Commercial mindset, agile and relationship focused approach


Salary Range
$190,000—$200,000 USD
In addition to base salary, this position is eligible for participation in a highly competitive bonus program with the possibility for overachievement based on performance and company results.
The information contained herein is not designed to cover or contain a comprehensive listing of activities, duties or responsibilities that are required of the employee, as these may change or new ones may be assigned at any time.
Sol de Janeiro is committed to diversity and inclusion in the workplace. We are an equal opportunity employer and do not discriminate on the basis of race, national origin, gender, gender identity, sexual orientation, protected veteran status, disability, age, or other legally protected status.
https://soldejaneiro.com/pages/privacy-policy-sol-de-janeiro