Marketing Coordinator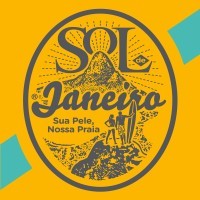 Sol de Janeiro
Administration, Marketing & Communications, Sales & Business Development
Düsseldorf, Germany
Posted on Thursday, May 4, 2023
I'm currently working exclusively with Sol de Janeiro, a well-renowned and rapidly growing global beauty brand who are looking for a Marketing & Sales Coordinator to join their team. This is an incredible opportunity to join a dynamic and entrepreneurial team fast becoming the #1 Beauty Brand in retailers across the world.
DACH & POLAND MARKETING AND SALES COORDINATOR
THE COMPANY
Born in Brazil in 2015, and inspired by the Rio de Janeiro lifestyle and Brazilian Beauty Secrets, Sol de Janeiro is a rapidly-growing beauty brand that embraces the power that comes from loving and celebrating your body.
Sol de Janeiro brings a whole new wave of self-love and body care to the beauty industry through a portfolio of body care, hair care and fragrance products, with luxurious textures, powerful ingredients and addictive scents.
POSITION SUMMARY
As Sol de Janeiro is rapidly growing and expanding internationally, we are looking for a DACH + Netherland & Poland MARKETING AND SALES COORDINATOR to support managing Sol de Janeiro International* business. *all markets outside of the US and Canada: Europe, UK, Australia, Middle-East, India, Asia
Support and execute all aspects of Marketing and Sales for the wholesale customers
The coordinator will report to our Senior Brand Manager, and will be supporting Global Executive Director and International General Manager.
KEY RESPONSIBILITIES
1. SALES
Own purchase order management:
Place orders with Sales Operations team
Carefully track order execution from receipt to delivery
Follow-up with retailers on monthly orders, replenishment, new product launches
Ensure clear communication across all internal (supply, sales ops, planning, marketing) and external (warehouse, retailers) teams.
Collaborate with Supply Chain team to track inventory in our warehouses to guarantee on time delivery of all retailer purchase orders and ensure all marketing activities are properly supported with sufficient inventory.
Prepare and analyze monthly retail sales reporting to track market and product performance.
Build reports on new launches performance and draw key learnings.
2. OPERATIONAL MARKETING
Assist the Senior Brand Manager and Marketing Manager to build Marketing Plans with key retail partners to drive sales through new product innovation, visual merchandising, trade advertising, retailer.com, promotions, training and partnerships.
Help maintaining client relationship and support preparation of Global Meetings
Own and manage retailer timelines and deliverables.
Support in defining sampling opportunities, manage forecast and tracking.
Track and consolidate annual marketing plans for retailer specific activations both in-store and online.
QUALIFICATIONS & EXPERIENCE:
Business School or University Master Graduate, with a major in Business, Management or Marketing.
Minimum 2 years experience in Marketing/Sales in the beauty industry.
MUST be based in/willing to commute/willing to relocate to Dusseldorf.
Rigor, autonomy, organization, adaptability and proactivity are essentials for the job.
Excellent written and spoken communication skills. Capacity to work in a multi-cultural and fast-paced environment.
Knowledge and affinity with retail, digital marketing and international business. Interest in the beauty industry is preferred.
Proficiency in English and German is mandatory. Other languages are a plus.
BENEFITS:
Incredible company bonus scheme on top of a highly competitive base salary.
Flexible hybrid working options.
Excellent package and discounts.
Fun, vibrant and dynamic team.
+ MUCH MORE!
If you think this job is a great fit, please get in touch with lucy.reed@consumeradditions.com
In applying for this vacancy, you accept that your data will be processed by Consumer Additions. We take great care looking after your personal data and more information about this can be found here https://www.consumeradditions.com/privacy-policy/. In the meantime, make sure you are following us on LinkedIn.