Social Media Community Manager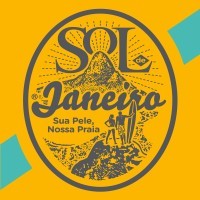 Sol de Janeiro
Marketing & Communications
New York, NY, USA
Posted on Friday, May 19, 2023
Launched in 2015, SOL DE JANEIRO is an award-winning, fast-growing premium global lifestyle beauty brand inspired by the beauty rituals and attitude of the beaches of Rio. Our purpose is to embolden a movement of self-celebration and joy through the power and the warmth of Brazilian spirit. This brand philosophy extends from our products to our corporate culture. We are leaders, permanently inquisitive, category junkies, incredibly diverse, self-demanding, true team players, and we are all Brazilian in Spirit.
Headquartered in New York and launched as a digitally native brand, we now have teams in Rio, Paris, London and Italy supporting the expansion across the globe.
As the Social Media Community Manager for our brand, you will be responsible for building and maintaining relationships with our online community across various social media platforms. You will act as the face of our brand online and play a key role in shaping the perception of our company.
Your primary focus will be on proactive outreach, engaging with users and potential customers in a meaningful way to foster brand loyalty and drive sales.
This role reports to the
Senior Manager, Social Media
and has 1 direct part-time report.
Overall Responsibilities:

Develop and execute a social media community outreach strategy that aligns with our business goals and brand values
Engage with influencers, brands, users and potential customers on social media platforms, building relationships and encouraging brand loyalty
Foster existing Sol Babe online community
Engage with posts we are tagged in across all platforms
Identify outstanding creators who engage with the brand
Report on any trends in our community across all platforms
Respond to all non-customer-service related DMs across all platforms
Respond to all non-customer-service related comments across all platforms
Identify and report any positive/negative sentiment or content arising about brand
Escalate any unanswered customer-service-related comments and messages with CX team in timely manner to resolve issues swiftly
Collaborate with cross-functional teams, including marketing, customer service, and product, to ensure a cohesive and consistent brand experience
Facilitate daily updates and weekly/monthly/quarterly reports on community growth, conversations, and insights
Assist with analyzing performance of social media content and campaigns


Requirements:

2+ years of experience in social media community management or a related field
Excellent written and verbal communication skills
Proficiency in social media platforms and tools, including TikTok, YouTube, Pinterest, Facebook, Instagram, Twitter, and LinkedIn
Strong analytical skills and experience using social media metrics to inform strategy
Self-starter with the ability to work independently and handle multiple tasks in a fast-paced environment
Knowledge of social media best practices, including content creation, engagement tactics, and community management
Must be able to work a hybrid schedule (remote + in the NYC Office, as needed)


Salary Range
$90,000—$95,000 USD
In addition to base salary, this position is eligible for participation in a highly competitive bonus program with the possibility for overachievement based on performance and company results.
The information contained herein is not designed to cover or contain a comprehensive listing of activities, duties or responsibilities that are required of the employee, as these may change or new ones may be assigned at any time.
Sol de Janeiro is committed to diversity and inclusion in the workplace. We are an equal opportunity employer and do not discriminate on the basis of race, national origin, gender, gender identity, sexual orientation, protected veteran status, disability, age, or other legally protected status.
https://soldejaneiro.com/pages/privacy-policy-sol-de-janeiro