Coordinator, Transportation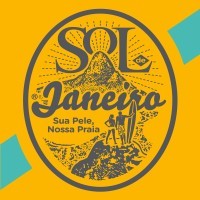 Sol de Janeiro
United States
Posted on Friday, May 19, 2023
Launched in 2015, SOL DE JANEIRO is an award-winning, fast-growing premium global lifestyle beauty brand inspired by the beauty rituals and attitude of the beaches of Rio. Our purpose is to embolden a movement of self-celebration and joy through the power and the warmth of Brazilian spirit. This brand philosophy extends from our products to our corporate culture. We are leaders, permanently inquisitive, category junkies, incredibly diverse, self-demanding, true team players, and we are all Brazilian in Spirit.
Headquartered in New York and launched as a digitally native brand, we now have teams in Rio, Paris, London and Italy supporting the expansion across the globe.
The
Coordinator, Transportation
will report to the Manager of Transportation. He/she will partner with the Manager of Transportation to manage and support our Global Transportation needs.
He/she will be responsible for assuring the on-time and in full shipment of orders/inventory from our domestic partners across to our international warehousing location as well as all domestic shipments from Contract Manufactures to our 3PL's and our Component Suppliers to our Contract Manufacturers. Similarly, this role will help coordinate the importation of any overseas sourced components into the US.
Responsibilities
Coordinate pickups and deliveries of Finished Goods and Components
Work with planning team to ensure components and finished goods are picked up on time and delivered to their appropriate end destinations.
Ensure ERP system transactions are aligned with physical reality to provide accurate depiction of our in-transit inventory
Support the company's financial goals by monitoring end of month processes as needed 

Responsible for monthly analysis of in-transit inventory

Monitor all in-transit inventory to all global locations

Track all shipments against due dates 
Escalate risk when target/ planned delivery dates will not be met 
PODs for outbound shipments, when required.

Process Development

Outline current processes and document as necessary
Come up with process improvements and propose areas to increase efficiency

Requirements

Bachelor's degree in Business, Supply Chain or related fields
Knowledge of import and export operations and incoterms.
1-2 years' experience in operations and logistics departments
Advanced Excel skills required.
Attention to detail – must analyze many pieces of data and shipping routes, which requires good attention to detail 
Solid written and verbal communication skills
The ability to operate effectively and efficiently on a somewhat independent level
A strong business sense and experience operating in small to medium-sized business environment
Net Suite experience is preferred
Beauty Industry experience is preferred


Salary Range
$60,000—$70,000 USD
In addition to base salary, this position is eligible for participation in a highly competitive bonus program with the possibility for overachievement based on performance and company results.
The information contained herein is not designed to cover or contain a comprehensive listing of activities, duties or responsibilities that are required of the employee, as these may change or new ones may be assigned at any time.
Sol de Janeiro is committed to diversity and inclusion in the workplace. We are an equal opportunity employer and do not discriminate on the basis of race, national origin, gender, gender identity, sexual orientation, protected veteran status, disability, age, or other legally protected status.
https://soldejaneiro.com/pages/privacy-policy-sol-de-janeiro