Assistant Manager, Social + Community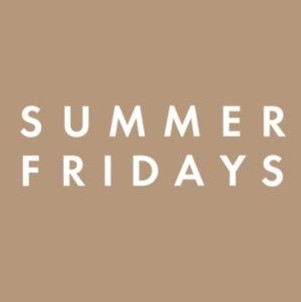 Summer Fridays
Job Functions:
Marketing & Communications
Locations:
Los Angeles, CA, USA
Compensation:
USD per year
The Assistant Manager, Social + Community responsibilities are wide and varied, requiring that they be highly adaptable and comfortable with pivoting easily. The ideal candidate would be creative and logistical with the ability to see the brand from a 360 view to support our Summer Fridays community and social strategy.
This role will be responsible for channel management, planning, analytics and on-going community initiatives while reporting into the Senior Marketing Manager. They will be responsible for working closely with cross-functional team members, including but not limited to — brand marketing, PR, influencer, events , content production and retailer support.
RESPONSIBILITIES
Assist day-to-day channel management from ideation to execution; including mapping out all content, creating asset briefs, planning feed, stories, Reels scheduling and maintaining an organized social calendar
Responsible for scheduling and posting all social activity across Instagram while responding to all social media questions, comments and direct messages daily
Support and grow Summer Fridays community programs inclusive of social content partnerships, events and community driven brand initiatives while deepening community relationships
Assist with trend research, platform innovation and best practices to grow social platforms while elevating overall brand social strategy
Monitor content performance analysis and reporting across all social media platforms
Collaborate with our Customer Service Team, sharing key questions/inquiries from the Summer Fridays online community
Collect and manage all data from online community polls
Support retail partner social requests as needed
Maintain and organize all notable social content within Dropbox
Assist with ad hoc marketing projects including photo shoots, events, marketing mailers, etc.
REQUIREMENTS
BA in Marketing, Communications or related field preferred
1-3 years' experience in social media or brand marketing—preferably in beauty
Passion for skincare and building community
Exceptional organizational and time management skills
Proficiency in Google Suite, Excel, Word and Keynote. Adobe Suite a plus!
Eager, can-do positive attitude
Self-starter—able to execute upon multiple projects and against tight deadlines
Exceptional communication skills
Collaborative, open minded and able to thrive in a fast-paced startup environment
Must be based in Los Angeles