Senior Manager of Logistics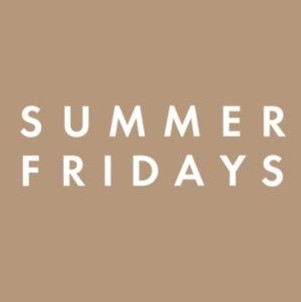 Summer Fridays
Employment Types:
Full-time
Locations:
Los Angeles, CA, USA
Compensation:
USD per year
The Senior Manager of Logistics oversees all key aspects of logistics in support of Summer Fridays' supply chain. This role entails multiple critical distribution functions, including but not limited to coordinating all inbound and outbound freight (finished goods and WIPs), carrier selection, contract negotiation, managing budgets and distribution costs, and serving as the main point of contract for Summer Fridays' 3PL. The role also entails management of inventory to ensure alignment with the demand forecast and supply plan.
RESPONSIBILITIES
Responsible for execution, maintenance, and cost negotiations for all inbound and outbound freight.
Collaborates with Fulfillment and Procurement to ensure on-time and in-full delivery performance at the best available cost.
Tracks and executes new product finished goods shipments in support of in-DC and customer launch dates.
Oversees domestic and international component deliveries to contract manufacturers in support of the monthly demand/supply plan.
Oversees international order management inclusive of transportation/customs documentation, direct interface with 3PL, and logistics troubleshooting.
Continuously monitors ocean and air freight lead times in conjunction with purchasing and project management to support supply plan.
Assists with inventory management and purchase order execution at contract manufacturers.
Oversees monthly inventory reconciliation and reporting at contract manufacturers and 3PL.
Develops and monitors annual freight budget with monthly spend tracking and detail.
Explores and implements alternative freight solutions that improve lead times and reduce COGS.
Negotiates annual contracts with freight providers (FTL, LTL, and parcel) to ensure optimal cost/service ratios.
Develops, analyzes and distributes monthly logistics and fulfillment KPI reports to ensure continuous improvement.
Owns and monitors logistics item master data including DIMS, weights, UOM, #of cartons/pallets, etc.
Plays an integral role in the search for and implementation of new and/or additional third-party logistics providers.
Develops processes and procedures to optimize overall performance of the supply chain.
Actively participates in weekly operations/PD meetings.
Other assignments/tasks as necessary.
REQUIREMENTS
7-10 years of demonstrated experience in logistics and distribution, preferably in the CPG/beauty.
Bachelor's degree in operations, business or similar field required.
Direct transportation, logistics and distribution experience required.
SAP B-1 experience required. Deposco experience preferred.
Extensive experience and knowledge of contract manufacturing and 3PL distribution.
Excellent attention to detail with strong analytical, quantitative analysis and problem-solving skills
Excellent overall computer systems background including SAP B-1, Excel, Word, Outlook, PowerPoint and Google Docs.
Team player who collaborates well and respects the opinion of co-workers.
Ability to multi-task, welcome challenges, and present solutions in a fast-paced environment.
Excellent verbal and written communication skills.
Los Angeles-based preferred; hybrid work schedule.